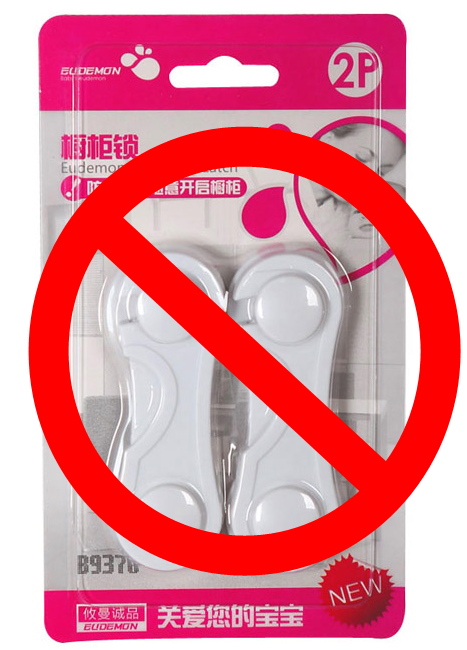 When I first became a mom, I did what every responsible mom did- I baby proofed my house. And when my baby started crawling and becoming more adventurous, though they were hard to find, I hunted down and bought expensive child safety devices, including drawer and cabinet locks, refrigerator locks, etc...
At the time, I had a playgroup in my home, and the first morning after I installed everything, a smart kid showed every single kid there how to open those things.
That was a waste.
The expensive child proofing stuff didn't work for even an hour. Oh well.
We just needed to move all the dangerous things out of the drawers and cabinets that were in reach of the kids, and needed to put up with the frustrations of my kids repeatedly making games of emptying out my kitchen drawers and strewing the stuff all over the floor. And eventually the kids outgrew that game and learned that there are more fun things to play with than Mommy's kitchen tools...
Except that right now Anneliese is big into that game, and has intensified it to the extent that she is causing destruction and mess. (She likes to take things out of my spice drawer, open the cover, and dumping it all over the floor. For example.) And she opens the refrigerator and either leaves it open, or takes out food and leaves it lying around the house. It's getting pretty frustrating...
And then Lee, my big boy, thought up a way to keep Anneliese out of these stuff, without needing to buy more expensive babyproofing stuff, that, from experience, doesn't work with a bright kid... It just uses stuff we have in the house. Bungee cords!
We just threaded the bungee cord though the row of drawers, hooked one end onto the bottom, wrapped it on the handle of the door next to it, and to make it more taut, looped it back on itself and hooked it on to the top drawer.
It is super effective- the drawers and cabinet doors can't open, and my spices are safe once again!
And it worked so well, that my husband, Mike, figured out a way to use bungee cords to keep the fridge safe from Anneliese's hands...
And it's not very obvious when looking at the fridge either.
We just hooked a bungee cord onto the grates/coil at the back of the fridge, and then stretched it and hooked it on to the fridge handle.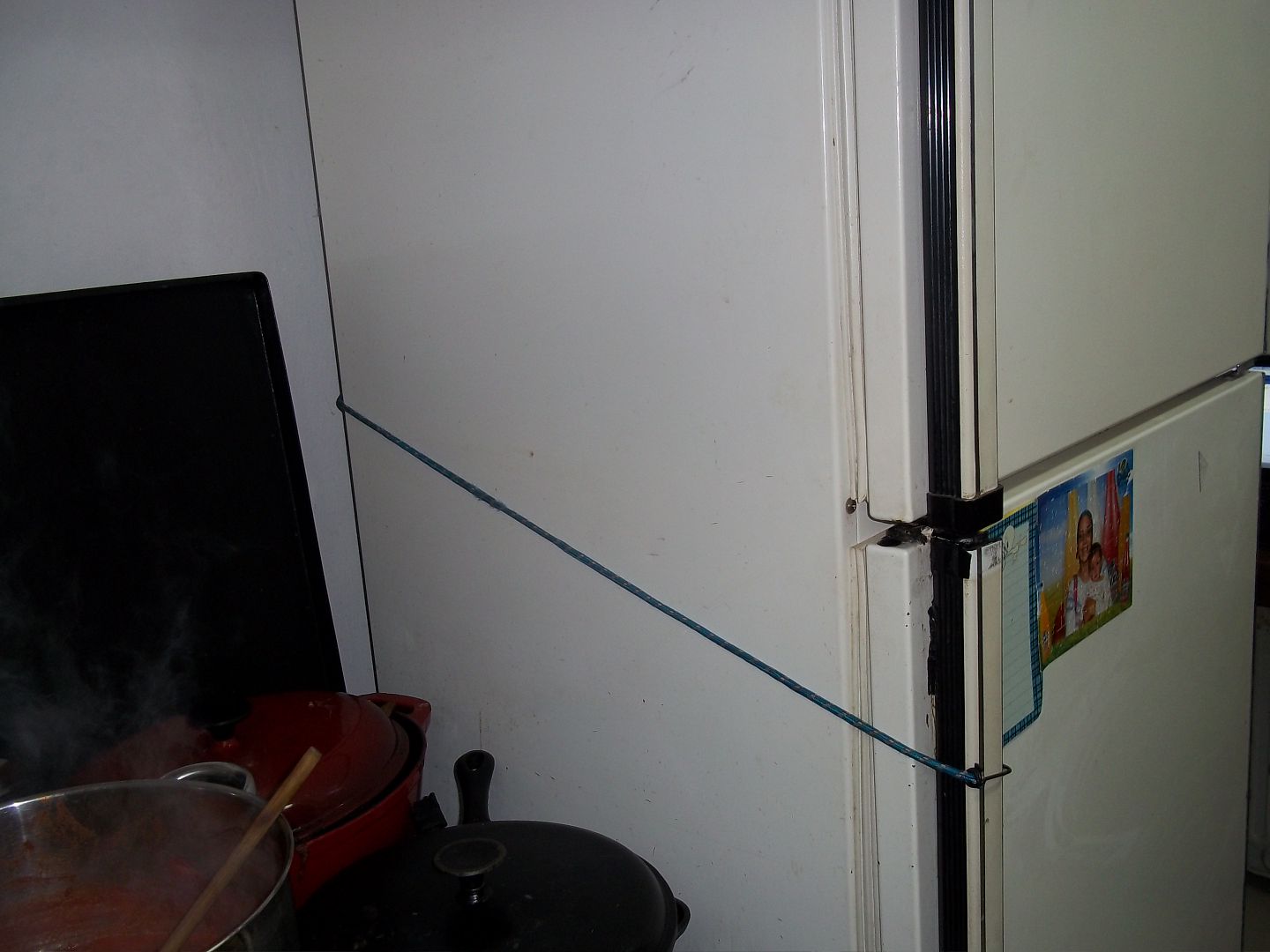 It is very effective and stops Anneliese from being able to open the fridge, so no more worries about spoiled food from left open fridges and bits of food wasted and lying around the house.
Sometimes the simple solutions are both cheapest and most effective.
Do your kids like to open your kitchen drawers and/or fridge? How do you keep them out of trouble?