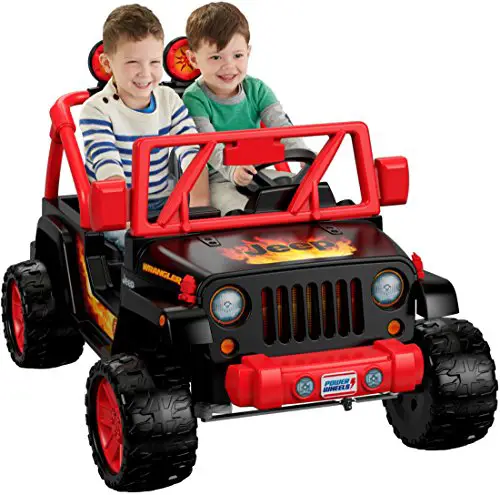 When my children were littler, Mike would talk about how he dreams of getting the kids a toy car, an electric one that they could ride around in. He had one as a child in South Africa, and it was one of his favorite things to do, and had so many fond memories involving riding it. He wished that we could give our children that experience and talked to them about hopefully getting them one day.
Meanwhile, I never had one of those and it wasn't something I ever considered getting my kids, especially as we were always short on cash. It seemed like a frivolous waste of money to me, and even once we had more money, it wasn't something that I wanted to shell out cash for. Especially since they are so pricey. However, I found out that, while rideable kids cars used to be really, really expensive, there are ways to make them affordable and doable, even for a family on a budget. So maybe one day...
The cheapest option would be to make this car entirely from scratch,
soapbox car or gravity racer style
, made from recycled parts, like from old bikes or roller skates, and reclaimed wood (they originally were made from soap boxes, hence the name) and not having a motor at all. This would therefore only work down a hill. This wouldn't be an electric car, but would be able to self propel, as long as you worked with gravity.
The next step up is to make a simple electric car like this, powered only by an old drill! Awesome, right? And totally cheap.
You can make something a little more complex by following the
instructions found here on instructables
. It does entail buying quite a few different parts, but to keep down the cost you might want to scour second hand stores, Craigslist, or look on ebay for parts instead of buying them all new. You can build it together with your child for a very memorable experience together, and then your child will be able to ride in this car with the wonderful memories of building it together. Your child will end up with something truly unique and beautiful, an heirloom even. No, this isn't the most frugal option, but you can play around to see ways to keep down the cost, or you can decide to spend a bit more to make it an absolutely gorgeous work of art.
Because guess what? If you're looking to do this cheaply, to get a car for your child to ride, while spending as little as possible, making it from scratch isn't your only option. You can get really cheap electric cars from online. With Ebay's bidding, you can bid just a dollar or two, and if you time it correctly you may be able to win the bid and get something for just a few dollars. But that does involve a bit of luck. Ebay does have the buy now option, where you can get one without bidding, and they had some as cheap as forty bucks for a new one. Walmart.com had them for a range of prices, but the cheapest one I saw there was fifty dollars.
If you've decided you want to get not sure what you're looking for, and have a little bit of extra cash to spend, and want to make sure that you're getting the best value for your money, you might want to check out a
roundup of the best electric cars for kids
, to compare and contrast the different features that you might be looking at, and see what your kids will enjoy the most.
Hope you found this post helpful!

Have you ever had a ride on car as a kid or bought or made one for your children? What kind did you have? Would you ever make one for your children?