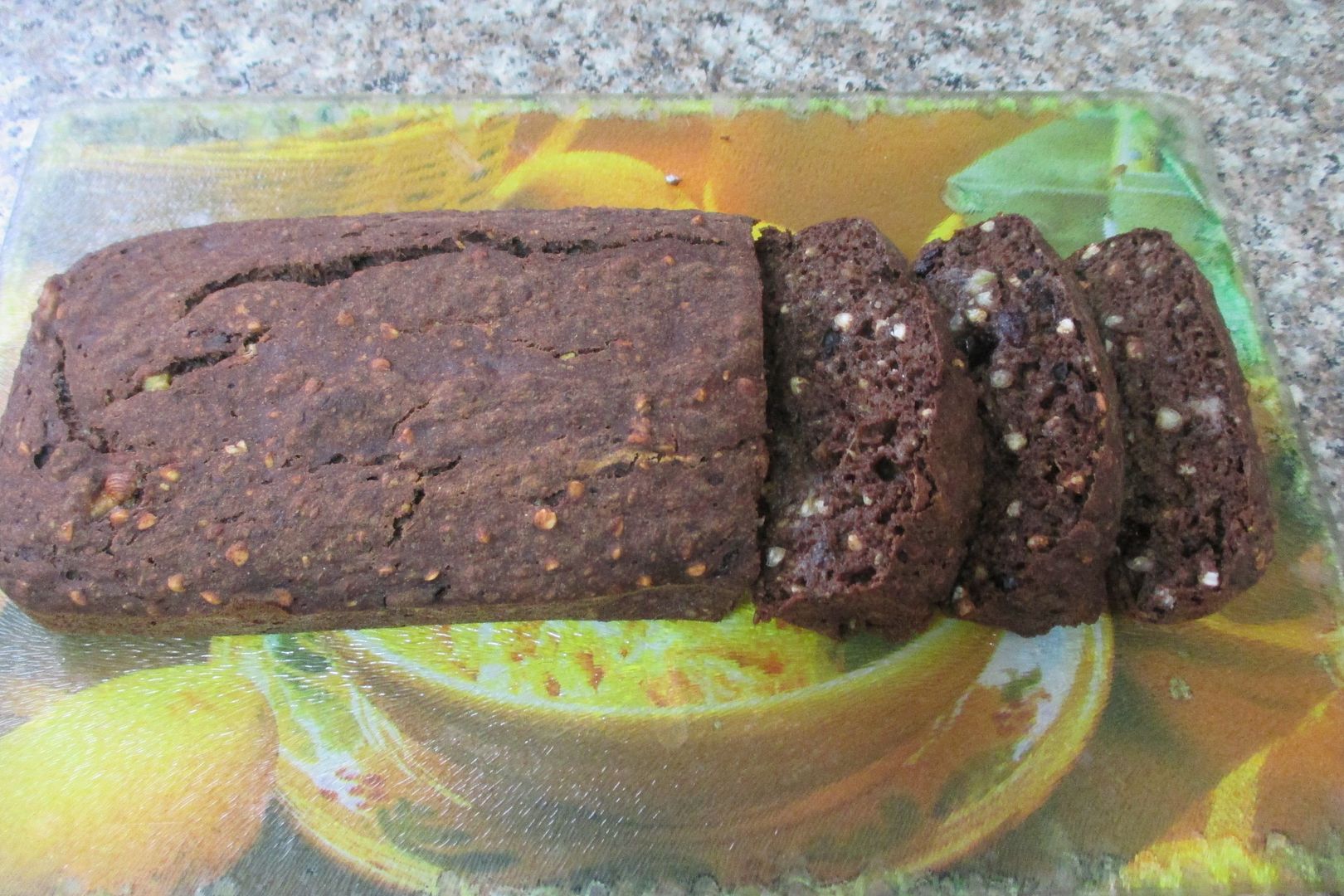 My kid has thrown me into a loop by deciding he doesn't want to eat cereal for breakfast anymore. While cereal and milk for the kids isn't so nutritious (even though I try to stick to the less processed stuff) I don't always have the energy to be cooking up complex breakfasts in the morning, don't always feel like standing over the waffle iron or skillet making pancakes... and I don't always have the fresh produce needed to be able to make smoothies.
So then the question is- what do I serve for breakfast that my kids will eat, that doesn't cost too much money, is relatively healthy, and doesn't take too much work?
Enter this yummy concoction. (I based it off
this recipe
.) I call it "Chocolate Buckwheat Bread" simply because I'm not creative enough to think of a cooler name, but it has been a staple in my home as of late. Everyone in my family loves it, there's minimal prep work involved, its pretty healthy considering its a sweet baked good, its refined sugar free, it's low cost and vegan and gluten free, it doesn't have any xanthan gum in it (which some people are sensitive to, and it also is expensive), and if you want to soak your grains first to make it more digestible, it works very nicely with that.
My biggest issue with this is the bananas required, because I don't always have bananas in stock. You don't really taste the bananas so much in it; I want to try this out replacing the bananas with another pureed fruit, like applesauce, or maybe mashed sweet potatoes or butternut squash.
I use my green buckwheat flour for this recipe- if you don't have
green buckwheat flour
, see if you can grind it yourself in a coffee grinder (green buckwheat is soft enough to grind in a coffee grinder, unlike most grains). If the green buckwheat flour isn't an option for you, you can replace it with any gluten free flour mix (though it would probably have xanthan gum in it then), and if your family can eat gluten, feel free to replace the green buckwheat flour with any gluten flour, from whole wheat flour to regular wheat flour to spelt, etc...
Chocolate Buckwheat Bread Recipe- Vegan, Refined Sugar Free, Xanthan Gum Free, Soaked Grain Option