Last week, my family went on a great, frugal vacation to the seaside. We're lucky to have a family member who owns a place we are able to stay in by the sea, so we are able to keep the cost of our vacation down to just the food for the trip as well as transportation there and back (fortunately not too expensive).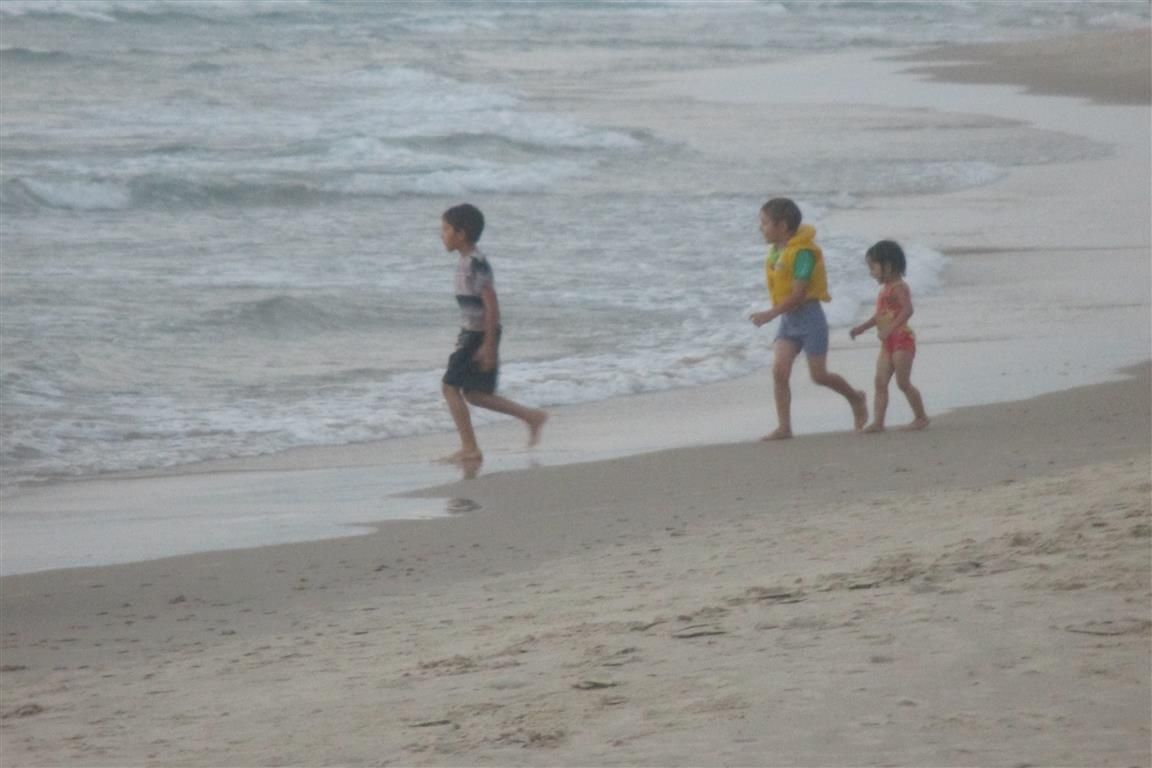 My three oldest, having fun on the beach
This is a trip we do every summer, and it's one my kids really look forward to all year, as do I. It's exhausting (who knew going out to the beach and playing in the and and water all day could be so tiring?) but worth every second of it. You can see from the pics just how much they enjoyed themselves...
One thing I like best about beach/seaside vacations is that the water is free; its fun and we don't need to pay for entertainment or to do other touristy things- the beach is more than enough...
Here's what we did frugally this past week while on vacation- we left on our trip Sunday afternoon and arrived home Saturday night. We spent Friday and Saturday at my dad's house, mid way between the seaside and my home.