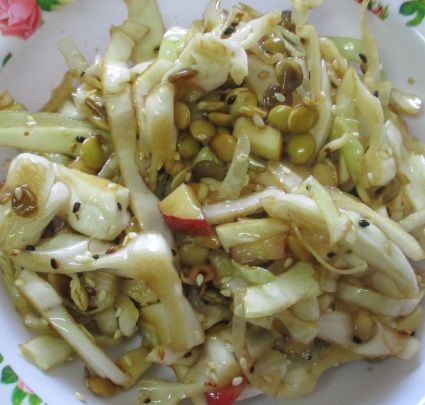 This cabbage and sprouted lentil salad recipe is delicious, protein rich, and cheap to boot. It's also versatile as well.
I based it on a cabbage salad recipe I've made and loved for years. If you're not a fan of lentils, you can just use more cabbage in place of the lentils. I love putting whatever fresh, seasonal produce I have in the house in this salad, but mandarin oranges and craisins (though more expensive) are also awesome in the salad.
I hope your family loves this recipe as much as I do.
Asian Inspired Cabbage and Sprouted Lentil Salad Recipe- Vegan, Refined Sugar Free